The Lottery is finished!

Here you can have a peek on how it all went down:
Y
ou may have already heard rumors about incoming mysterious and extremely sexy guild event called
Masquerade Ball
. Bit by bit, we'll be rising your hype by advertising it in various different ways and slowly explaining what the fuss is all about.
T
oday I have 3 things to tell you about this event, but this is just the beginning.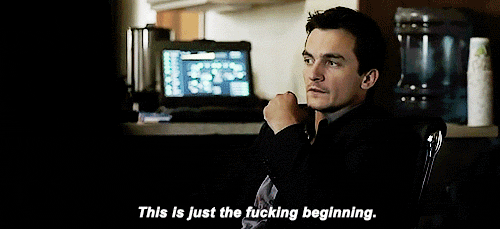 First one is:
the event has already started in a way. You will partially understand why before you'll finish reading this post. Only partially tho, cause there will be more exciting things coming during incoming days.
Secondly:
the climax of the event, meaning the ball itself, will take place
sometime at the end of October
. The specific date will be announced later on.
Finally:
it's time to announce first sub-event of the Masquerade Ball:
EVIL LOTTERY
-
What is the Evil Lottery?
Named after and built on ideas of
Evil Queeny Regina
, the Evil Lottery is your chance to not only win nice in-game items, but to also support your guild - both individual players and guild projects (like guild hall upgrades or future events etc.), and therefore it's also a great chance to show your interest in [Home], to get noticed and possibly promoted. It's one of sub-events of the Masquerade Ball that will be running from now until the final day of the Masquerade Ball.
-
How does this work?
What probably comes to your mind when you hear about a lottery is the picture of you throwing your hard-work gold into a big pool of gold and then one lucky bastard, who knows nothing, wins it all. Evil Lottery is different!
Evil Lottery is so damn evil that literally everyone, who will participate, will go home with a prize. To enter the Evil Lottery you have to buy at least one ticket that costs 1 gold. At the end of the lottery every participant will receive a gift in form of in-game item that will cost at least 1 gold, which means you will lose nothing!
Optionally you can buy as many additional tickets as you wish. Each ticket will increase your chance of winning the main prize.
"But what if no one will purchase any additional tickets? Where does the main prize comes from?" Here at
Evil Castle Company New York Entertainment Network
our team is so damn evil that we're gonna fundraise the main prize ourselves. At the moment that means
100 gold
, but we might rise this number before lottery ends.
That's not all! 70% of potential additionally bought tickets will also be added to the main prize. 30% of it will land in guild's storage and be used for our future needs (which totally might include prizes for next events that you may win)!
-
How do I buy a ticket(s)?
You have to send an in-game mail to
Jean Green.7208
, in which you have to include your account name, the number of tickets that you wish to purchase and of course the needed for that gold (1 ticket = 1 gold, 14 tickets = 14 gold).
In the topic of the mail write "Evil Lottery" and in the body of the mail:
I want to buy [number] ticket/s, so I'm sending [matching number] gold.
My account name: [your account name]
Make sure to type correct account name with dot and four numbers (e.g. Jean Green.7208). Invalid purchases will be send back to sender without further explanation.
You can buy more tickets at any point during the time when the Evil Lottery will be running by repeating this process. Your account name and number of purchased tickets will be added to the list shown down below. If your tickets won't appear there after 3 days since you sent the mail, whisper Jean Green.7208 with any complains and questions or register on this forum and write about it in this topic.
-
Do I have to join the Masquerade Ball to participate in the Evil Lottery?
No. The winner of the Evil Lottery will be announced after short stream during the final day of the Masquerade Ball month - during the ball we'll choose the winner by using random number generator - but it is not necessary for the winner to witness that. The prizes will be sent regardless.
Participants:


greendreamer.1765 - 5 tickets
Kertul.5403 - 31 tickets
Eternalfly.3025 - 11 tickets
darkphoenix.2106 - 6 tickets
rivvyn.6257 - 2 tickets
atd.9348 - 37 tickets
Vanelor.5107 - 11 tickets
ObscureHunter.2718 - 6 tickets
Lucynicolexo.1439 - 31 tickets
Colt.4805 - 7 tickets
NiNiNivek.9368 - 11 tickets
Tharen.8079 - 11 tickets
Halcyon.6714 - 8 tickets
...

There was a generous participant, who bought additional ticket to each of (thus far) participants, so don't panic, it's not a mistake if you see 1 more ticket more than you bought.
- from a mysterious and extremely sexy benefactor, clad in pink and gold


...
Kineth.5970 - 5 tickets
Anabaena.3670 - 10 tickets
Jerigo.6254 - 7 tickets
...


After the prize pool being locked (chance to win, but doesn't count to percentage of final prize):


...
dennisbroer.5297 - 30 tickets
Madnezz.6958 - 1 ticket
Sinia.7624 - 1 ticket
Viodith.8145 - 25 tickets


Final prize worth: 210 gold
Recording from the live stream where we chose the winner:
Regi wrongly announced the winner, but don't worry, the drawn number has won, which was 152 - Kertul.5403, congratulations.